Start Processing Payments for Your Tech Support Venture With a High-Risk Merchant Account for Your Businesses.
By every metric, the technical industry is one of the fastest growing industries in the world. Indeed, technology is coming to dominate or redefine almost every businesses sector and every area of life. Software, devices, cloud-based services, robotics and automation, apps, the Internet of Things: all these things are changing the way we work and live. These shifts also mean that tech support businesses are an increasingly vital resource for consumers and businesses alike. There is ample opportunity for these businesses to carve out a lucrative niche in our increasingly tech-savvy world.
The only problem is that banks and payment processors are still not willing, in most cases, to approve merchant accounts for businesses within the tech support sector. This inability to provide payment processing services for their business leaves many tech support companies unable to grow or even unable to get off the ground.
No matter the nature of your tech support business—whether it involves software installation or hardware troubleshooting—Premier One Payments can help. We offer payment processing services and high-risk merchant accounts for businesses just like yours. With a quick application process, high approval rates, rapid implementation, and aggressive chargeback protection, we can help you handle the risks of your industry while offering payment options that make sense for your customer base.
Why Payment Processors See Tech Support Businesses as a Risk
There are several reasons that banks and payment processors view tech support businesses to be a risky proposition.
Perhaps the most prevalent concern is that the tech support industry is littered with scams. Indeed, tech support scams are a problem and a growing one at that. These scammers typically use the fear of computer viruses, malware, or other technical issues to target customers. A customer may get a pop-up on their computer screen, warning that their computer has been infected and encouraging them to contact someone for "technical support." The scammers then bill the customer high rates to "fix" a nonexistent problem, or to remove a virus that isn't there.
Unfortunately, these scams aren't going away or becoming less common. Microsoft reported that tech support scams were up 24 percent in 2017 compared to the year before. While not everyone falls for the scams—usually, the problem can be solved by exiting the offending pop-up window—some do. Microsoft reported that 15 percent of consumers lost money because of tech support scams in 2017, with an average loss of between $200 and $400.
When customers realize that they have been duped by a tech support scam, their first step is usually to dispute the charge in question with their credit card company. Credit card companies are required to refund the costs unless the business or organization that issued the charge in the first place can prove that it was legitimate. Obviously, bogus tech support businesses aren't going to come forward to argue for the legitimacy of clearly fraudulent charges. Thus, the credit card processor is left to absorb any fees associated with the chargeback.
Eventually, if a client accumulates a high enough chargeback rate, their payment processor will drop their merchant account. This outcome isn't much skin off the back of bogus tech support companies, which are out to make as much money on their scams as possible in short periods and then move on. Unfortunately, the result of these dropped merchant accounts and high chargeback rates is that credit card processors start identifying tech support businesses as bad bets. They reach a point where they decide to stop offering merchant accounts to tech support businesses in the first place.
Beyond the problem of tech support scams giving legitimate tech support businesses a bad name, there is also one much simpler reason that payment processing services are harder to find for these businesses. Tech support businesses are often virtual, which means their storefronts are online. They don't have brick-and-mortar locations and lack the assets or collateral that banks want to see when deciding to back a business. Thus, even if a tech support company has terrific credit, a strong reputation among customers, and a decent history of revenue growth, a bank might be unwilling to approve their merchant account application. Virtually all online-based businesses still struggle to get merchant accounts for this same reason. Quite simply, banks are still most used to dealing with brick-and-mortar or "real-world" businesses.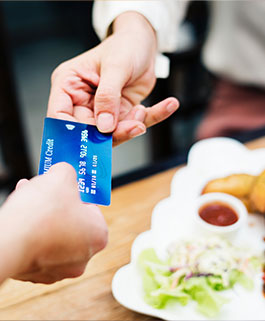 Apply for a Tech Support Merchant Account with Premier One Payments
Without a tech support merchant account, tech support businesses can't process credit card payments, debit card payments, or even electronic payments from their customers. Customers, meanwhile, expect these payment options to be available—especially from tech-savvy companies that they primarily do business with via telephone, email, or by other remote means.
At Premier One Payments, we understand all the reasons that traditional banks or payment processors might choose to steer clear of tech support companies. However, we also recognize that many of these reasons are cases of bad apples spoiling the bunch. We are willing to provide high-risk merchant accounts for businesses because we believe that legitimate ventures should have recourse to offer convenient payment options to their customers. Even if you are doing business in an industry that has typically seen a high rate of fraudulent activity and credit card chargebacks, that doesn't mean your business will have those problems. It is for all these reasons that Premier One Payments has found a home offering high-quality payment processing services to important but oft-misunderstood industries such as tech support.
Furthermore, we take steps to ensure a quality experience for your business and your customers. These include:
In addition to credit cards and debit cards, we also enable you to accept payments via eCheck—an increasingly popular option among online entities.
We offer an extremely high approval rating for our merchant accounts—97.8 percent, to be exact—which makes us a lifesaver for businesses that have applied elsewhere only to receive repeated denials.
Our approvals are fast—48 hours, in the majority of cases—which means you won't be stuck in limbo, wondering when you will be able to start accepting credit card payments.
And once your merchant account is up and running, you will be impressed with our seamless online payment card processing, our secure systems, our fair processing fees, and our easy-to-reach merchant account support specialists.
Perhaps most importantly, given some of the risks associated with the tech support industry, we offer a robust chargeback protection program. This program, available for an extra fee, includes daily monitoring, risk and reversal management tools, and more. While chargebacks are by far the most common in the tech support industry for fraudulent or misleading businesses such as those discussed above, chargebacks can still be a problem even for legitimate businesses. Especially for online companies, it's not uncommon for a buyer to see a charge on their credit card bill, not recognize the vendor, and initiate a chargeback. We help you monitor and contest these chargebacks so that they don't add to your chargeback ratio or hurt your merchant account in general.
Learn More about Premier One and Our Merchant Accounts for Tech Support
Payment Processing
E-Check
Chargeback Protection
Credit Card Processing
Mobile Payments
Multiple Payment Solutions
Merchant Account Experts
Fast Merchant Account Approval
High Risk Accounts
Domestic or Offshore Merchant Account
POS/Terminals
No Set Up Fees
SEE MORE GREEN, FASTER,
WITH E-CHECK
We're not just credit cards. And neither is your business. By providing eCheck options to customers, you increase business… and the speed at which you get paid!
HIGH RISK SPECIALISTS
High-volume, high risk merchant processing solutions include load-balancing gateways and multiple MIDS. Beyond secure terminals and speedy payments, you'll have the support of a high-risk specialist on your speed-dial.
WHAT INDUSTRY ARE YOU IN?
Premier One gives every business the merchant services they need so they can grow in volume, profitability and reputation.
Collection Agencies Merchant Accounts
Multi-Level Marketing Merchant Accounts