Do You Need Merchant Account Services for Your Crowdfunding?
The crowdfunding industry is doubling (or more) with each passing year, spreading across several types of funding models, including donations, rewards, equity, and lending. Raising funds this way – through the collective efforts of many individuals – allows businesses to tap into a wider investor pool and implement more flexible fundraising options. Crowdfunding is an efficient way to reach more investors and gives you the opportunity to share and promote your campaign as well as validate and refine your offering.
Unfortunately, crowdfunding merchant accounts are among those considered "high-risk." These accounts are considered high-risk because of the high returns and chargebacks they may attract. That's why most payment gateway companies refuse to work with merchants in this industry.
The Importance of Crowdfunding High-Risk Merchant Accounts
Businesses need funding to expand, and to turn an idea into reality. Traditionally, people would secure financing from sources such as angel investors and venture capitalists. This type of funding was not ideal for many entrepreneurs. Many had trouble dealing with the pressure of their investors. Founders typically prefer to run their businesses their way; when an investor questions the company's activities, it can threaten the harmony within the organization.
Crowdfunding offers a much better option when it comes to obtaining the finances needed for startups as well as established businesses. Instead of being limited to angel investors or venture capitalists, businesses can go to the public for funding.
Types of Crowdfunding
There are three different ways in which crowdfunding is implemented: donation-based, reward-based, and equity-based.
Donation-based crowdfunding: This type of crowdfunding is generally a short-term project in which people donate a specified amount (usually a small fraction of the funds needed) without expecting anything in return. Donation-based crowdfunding projects are typically related to humanitarian causes.
Reward-based crowdfunding: Just as its name suggests, reward-based crowdfunding means that the platform offers some type of reward to the individuals investing in the project. This reward may be a premium membership of the project, credit display on the website, or even a free t-shirt. There are many different types of rewards, and they are often simple and inexpensive.
Equity-based crowdfunding: Many entrepreneurs prefer to launch equity-based crowdfunding efforts because the funding is typically used to establish and develop the organization. Once the business starts turning a profit, the investors will receive a share – or equity – in the business.
Merchant Solutions for Crowdfunding
There are credit card processing companies and other payment service providers who are comfortable with onboarding startups as well as experienced merchants from the crowdfunding space. However, these processors scrutinize each application to be sure that the undertaking is a genuine one and not being used for other activities such as bribery, money laundering, or other illicit activities. Payment service providers usually place a cap on the maximum ticket size to reduce these risks.
Also, different countries have different regulations regarding crowdfunding projects. Payment service providers who offer merchant solutions for crowdfunding must adhere to all these regulations. If you have a crowdfunding project and wish to accept payments, then you will need an international merchant account. That means that you must follow certain guidelines, such a maintaining a complete website that includes:
Your terms and conditions
Your privacy, cookie, and refund policies
A contact form and customer service email address
The logos of the major credit card brands you wish to accept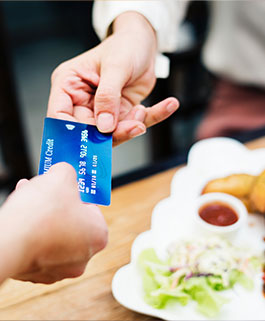 Chargeback and Crowdfunding High-Risk Merchant Accounts
One of the main reasons that many payment service providers consider crowdfunding a high-risk industry is because of the high chargeback ratio. As a responsible merchant, it's your responsibility to be sure that your merchant account does not attract a high number of chargebacks. Using chargeback alert and notification services is a good way to minimize chargebacks. These services are very effective at helping crowdfunding merchants reduce both chargebacks and fraud. For multiple merchant accounts, be sure to request that the alert service you're using can monitor all your descriptors. By providing nearly real-time alerts, these types of services may help you resolve issues with cardholders.
Crowdfunding High-Risk Merchant Accounts from Premier One Payments
At Premier One Payments, we offer a range of payment processing services for those in high-risk industries. Some of the services we can provide for your business include:
Our Commitment to You
We make it our number one goal to provide not only the high-risk merchant services you need but exemplary customer service as well. For us, being the best, we can be smart with the application process, approving almost all our merchant services applications within 48 hours. That's because we understand how valuable your time is, and we believe that our quick application process is an important way that we demonstrate how we're the best fit for your business.
The credit card processing industry has a poor reputation when it comes to timely and courteous customer service. We strive to be different. We are always available to our customers, who can contact us in person as well as via phone and email. We are committed to serving the needs of our growth-driven clients in every way we can. Don't hesitate to contact us to learn more about how we can provide high-risk merchant account services for you.
Learn More about Premier One and Our Merchant Accounts for Crowdfunding
Are you interested in learning more about how Premier One Payments can help your extended warranty business establish a stable merchant account? Contact us today to get started.
Payment Processing
E-Check
Chargeback Protection
Credit Card Processing
Mobile Payments
Multiple Payment Solutions
Merchant Account Experts
Fast Debt Collection Account Approval
High Risk Accounts
Domestic or Offshore Merchant Account
POS/Terminals
No Set Up Fees
SEE MORE GREEN, FASTER,
WITH E-CHECK
We're not just credit cards. And neither is your business. By providing eCheck options to customers, you increase business… and the speed at which you get paid!
HIGH RISK SPECIALISTS
High-volume, high risk merchant processing solutions include load-balancing gateways and multiple MIDS. Beyond secure terminals and speedy payments, you'll have the support of a high-risk specialist on your speed-dial.
WHAT INDUSTRY ARE YOU IN?