Do You Need Merchant Account Services for Auto Warranty Business?
More than just offering high-risk merchant accounts for auto warranty businesses, we want to provide top-level services to this neglected industry. Here are just a few of the perks we bring to the table for our clients:
High approval ratings: On average, we approve 98 percent of the merchant account applications we receive from businesses.
Fast turnaround times: Need merchant account services now? We process applications quickly, usually in 48 hours or less.
Payment flexibility: With a Premier One Payments account, you will not only be enabled to accept customer payments via credit or debit card, but also via checks or electronic/mobile payment means. We even give you the ability to process international transactions.
No setup fees: Why spend an arm and a leg to get your merchant account up and running? With Premier One, you don't even pay a cent!
Chargeback protection: The risk of chargebacks is the top reason that the extended auto warranty is thought to be high-risk by most payment processors. We monitor your account daily to watch for chargebacks from customers and dispute them, where possible.
For these reasons and many others, Premier One Payments is the right place to set up the merchant services account for your auto warranty business. Click here to learn more about our services and solutions.
The extended warranty industry and risk: why your business can't get a merchant account
Most payment processors, from local banks to online services such as PayPal, will decline applications for merchant accounts from extended warranty businesses. There are several reasons that financial institutions don't want to work with auto warranty companies, but it all comes back around to underwriting. Simply put, a "high-risk" industry such as the extended warranty market requires more underwriting and risk management procedures to be in place to counteract loss exposure. The outfits that offer merchant account services often either do not have the resources to do this underwriting or don't want to do the extra work for a risky client. As such, they decide to avoid the extended warranty industry entirely.
Why is the auto warranty industry so fraught with risk for payment processors, you may ask? There are essentially two factors that lead to the high-risk label. First, in the auto warranty industry, a customer who purchases extended warranty coverage with a credit card or debit card has a long time—up to six weeks—to dispute that charge. Second, there is often some confusion or misunderstanding about what an auto warranty does or does not cover. It's not entirely uncommon for someone to buy an extended warranty and try to make a claim—only to learn that the warranty doesn't cover that particular issue. The customer in this situation, likely disgruntled, may call your business to try to get a refund for his or her warranty. When unable to do so, the customer will resort to the only other option they have of getting their money back: initiating a chargeback on their credit card.
This practice—of a customer disputing a credit card charge that they know is legitimate—is referred to as "friendly fraud," even though there is nothing friendly about it. It is a problem for many types of businesses, as credit card companies are legally obligated to reverse any charge that a customer may dispute. However, some industries are hit harder by friendly fraud by others; the extended auto warranty niche is one such industry.
Many businesses don't realize that they can dispute chargebacks. Alternatively, they know that disputing a chargeback is a possible course of action but assume that doing so is not worthwhile. Typically, payment industry statistics show that retailers that do dispute chargebacks only have about a 20 percent rate of winning those disputes. Companies that do most of their business remotely or online have an especially tricky time winning these disputes, as they rely on card-not-present transactions. By contrast, a restaurant or brick-and-mortar retail store can prove that the card was present by finding and presenting a signed receipt.
The problem is that chargebacks have consequences, and not just in the form of lost revenues. For instance, your business won't be refunded any fees involved in processing the payment or chargeback. Furthermore, if there is not enough money in your merchant account to cover the full chargeback, the company behind that merchant account will have to cover the expense. It's for this reason that merchant account providers view businesses with high rates of chargebacks—including extended auto warranty companies—as big risks.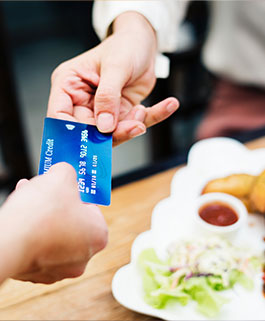 Why high-risk merchant accounts for auto warranty businesses matter
As you can probably imagine, this situation puts companies in high-risk industries—the auto warranty industry included—into a tight spot. How can you get a merchant account if payment processors have essentially blacklisted your entire industry? And even if you do get a merchant account, how can you defend against chargebacks when 1) doing so is complicated and time-consuming and 2) credit card companies are required to give the benefit of the doubt to the consumer?
Therein lies the importance of what we do at Premier One Payments. By offering merchant accounts for extended warranty companies and other high-risk businesses, we give a whole range of legitimate, viable businesses a chance to exist and thrive on their own terms—without their industry's bad reputation bringing them down.
The fact is that warranty companies need to be able to accept credit cards for payment. Many extended warranties are billed on a monthly installment basis, which means there is no logical setup for cash payments in the industry anyway. Not having a merchant account is a death knell for auto warranty companies, and it's, unfortunately, a knell that far too many businesses in this niche have to hear.
Teaming up with Premier One Payments can change the narrative of your business. With our quick approval process and high approval rate, you could be accepting credit card payment through your Premier One merchant account within a matter of days. Furthermore, thanks to our in-house chargeback monitoring and chargeback protection service, you can take comfort in knowing that you are shielded from the major risks that have, for years, scared merchant services companies away from businesses in your industry. We know how to monitor, spot, investigate, and fight back against chargebacks that are not legitimate. In turn, we can help you avoid high chargeback ratios that might make it difficult for you to find merchant account services in the future.
Learn More about Premier One and Our Merchant Accounts for Auto Warranty
Are you interested in learning more about how Premier One Payments can help your extended warranty business establish a stable merchant account? Contact us today to get started.
Payment Processing
E-Check
Chargeback Protection
Credit Card Processing
Mobile Payments
Multiple Payment Solutions
Merchant Account Experts
Fast Debt Collection Account Approval
High Risk Accounts
Domestic or Offshore Merchant Account
POS/Terminals
No Set Up Fees
SEE MORE GREEN, FASTER,
WITH E-CHECK
We're not just credit cards. And neither is your business. By providing eCheck options to customers, you increase business… and the speed at which you get paid!
HIGH RISK SPECIALISTS
High-volume, high risk merchant processing solutions include load-balancing gateways and multiple MIDS. Beyond secure terminals and speedy payments, you'll have the support of a high-risk specialist on your speed-dial.
WHAT INDUSTRY ARE YOU IN?
Premier One gives every business the merchant services they need so they can grow in volume, profitability and reputation.