Struggling to find an online gaming merchant account?
For multiple reasons, banks and payment processors are hesitant to place their bets on online gaming and gambling companies. These businesses are considered "high-risk" in the payment processing industry, which makes online gaming and online casino merchant accounts very difficult to come by—especially for new, unproven businesses.
At Premier One Payments, we are willing to bet on you and your business. We specialize in providing high-risk processing solutions for industries that typically scare banks and other merchant account providers away—including online gaming.
What to expect when you choose Premier One Payments for high-risk processing services
At Premier One Payments, we believe that businesses should get the opportunity to grow and thrive on their own terms. For online casinos and gaming operations, being unable to obtain reliable merchant account services represents a significant and sometimes insurmountable obstacle.
These businesses process most of their payments through credit cards or debit cards. With more of the online gaming industry skewing toward smartphones, tablets, and apps, giving consumers the option to input a card number to cover all game-related expenses is the only effective away to avoid taking players out of their gaming experience to ask for payment.
If your past applications for an online gaming merchant account have been denied, you might be wondering what you can do to solve the payment conundrum for your business. Consider Premier One Payments. Our high-risk processing solutions not only give you the ability to process credit and debit card payments seamlessly and securely online but also provide a variety of other benefits. These include:
Processing solutions for other types of payments, including electronic payments and checks
Low and affordable payment processing fees
Helpful customer service
Free cost comparisons with other payment processing services
In addition to these perks, Premier One Payments offers one of the easiest and least stressful application and approval processes of any merchant account provider. Our customer service reps lead our application process, and they would love to help you apply for a merchant account. There are no application fees or setup fees for initiating an account. The process is quick, with approvals typically taking no more than 48 hours.
We approve 98 percent of the businesses that seek payment processing accounts with us. Even if you have applied for accounts in the past and have been rejected by other processors or banks, there is a good chance that you will be able to get an account at Premier One Payments.
Why Online Gaming & Casino Merchant Accounts Are So Challenging To Find
At Premier One, when we tell customers that we are a high-risk merchant account provider, one of the first questions that most of them ask is, "Why is my business or industry considered high-risk?"
With online gaming, the answer to this question is perhaps a bit more evident than it is for other industries. While not all online gaming businesses are casinos (or even offer gambling as part of the gaming experience), the perceived association with gambling is enough to scare some processors away from the industry.
The biggest reason is legality. What many people don't realize is that online gambling is illegal in many parts of the United States. Certain states outlaw online gambling entirely. Others only allow it through state-licensed online casinos. Often, these laws are confusing or outdated—some were established well before the creation and popularization of the internet and have not been updated since. As a result of all these factors, there are often legal gray areas for businesses that operate online gaming or gambling operations within the United States. Rather than deal with the headache of these open-to-interpretation laws, many payment processors simply label online gaming businesses "high-risk" and reject their applications for merchant accounts.
The other big reason that payment processors consider online gaming companies high-risk is the threat of consumer chargebacks. A chargeback is when a consumer contacts his or her credit card company to dispute a charge on a card. When a consumer uses it correctly, the chargeback is a form of protection. If a consumer is reviewing a credit card statement and spots a charge that he or she believes to be fraudulent, there is a quick way to report and reverse the charge.
Under the Fair Credit Billing Act, banks, credit card companies, and payment processors are legally obligated to heed the consumer's dispute and reverse the charge. The exception is if the merchant to which the charge was billed can prove that it was a legitimate transaction that the consumer authorized. This need for charge authorization is why customers must typically sign a receipt when making in-person purchases. With all-online transactions, there aren't the same protections for authorization, which increases the risk of fraudulent transactions. As a result, contesting chargebacks is a challenging process for most online businesses—many don't even bother.
Businesses with high chargeback ratios are not the clients that most payment processors prefer. Merchant account providers don't want to be caught covering the cost of a charge reversal—especially for a high-ticket transaction. Online gaming and gambling sites tend to have higher chargeback rates than the average business, which puts them on this blacklist.
A customer might initiate a chargeback against an online casino or gaming site for a variety of reasons. The consumer might spot a fraudulent charge and report it—chargebacks are one of the core weapons in a consumer's arsenal to protect s against fraud and identity theft—but consumers sometimes also initiate chargebacks to get their money back if something doesn't go their way. For instance, if a customer loses big in an online poker game, he or she might file a chargeback and claim that the transaction is fraudulent or illegitimate. Especially if an online casino is operating in a legal gray area, it might not have the ammunition to fight back.
As online gaming shifts to apps, the concept of in-app purchases has become highly controversial. A player might file a chargeback on one of these in-game transactions by claiming that he or she didn't know that the purchase would require real money. There are so many grounds for chargebacks in online gaming that even determining which charges are legitimate and fair is a challenge.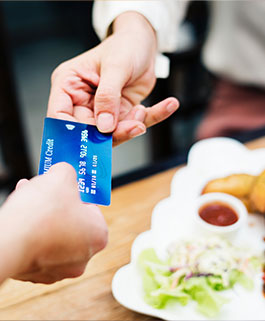 Give Your Business a Chance With an Online Gaming Merchant Account From Premier One Payments
At Premier One Payments, we not only maintain a high application approval rate for businesses in the high-risk online casino and online gaming industries but also provide services for chargeback monitoring and reversal. We can keep a close eye on your account, watch for incoming chargeback claims, and take steps to dispute those chargebacks and protect your business. You'll keep more of the money that you earn and avoid the high chargeback ratio that makes businesses in this industry unattractive clients for payment processors.
To apply for an online gaming merchant account that you can count on, contact Premier One today.
Learn More about Premier One and Our Merchant Accounts for Online Gaming
At Premier One Payments, we believe that businesses should get the opportunity to grow and thrive on their own terms.
Payment Processing
E-Check
Chargeback Protection
Credit Card Processing
Mobile Payments
Multiple Payment Solutions
Merchant Account Experts
Fast Debt Collection Account Approval
High Risk Accounts
Domestic or Offshore Merchant Account
POS/Terminals
No Set Up Fees
SEE MORE GREEN, FASTER,
WITH E-CHECK
We're not just credit cards. And neither is your business. By providing eCheck options to customers, you increase business… and the speed at which you get paid!
HIGH RISK SPECIALISTS
High-volume, high risk merchant processing solutions include load-balancing gateways and multiple MIDS. Beyond secure terminals and speedy payments, you'll have the support of a high-risk specialist on your speed-dial.
WHAT INDUSTRY ARE YOU IN?
Premier One gives every business the merchant services they need so they can grow in volume, profitability and reputation.
Multi-Level Marketing Merchant Accounts