Do You Need Merchant Account Services for Your Online Firearm Business?
Are you the owner of an online firearms business in need of merchant account services? Premier One Payments is a credit card processing company with thousands of satisfied clients across many different sectors. We focus on providing merchant account services for businesses in high-risk industries who might otherwise struggle to qualify for these services. Our goal is simple: to make sure that every business has access to the merchant account services it needs to grow in profitability and reputation. We have spent nearly 30 years working with high-risk merchants, so we are familiar with the effort that goes into making a company succeed. That means that we take pride in being able to support so many businesses and helping them achieve their goals.
As one of the leading high-risk merchant account providers in the country, we offer essential credit card processing services to all sizes and types of businesses. We can help your company expand by supporting transactions from customers throughout the world. Our credit card processing, check processing, chargeback protection, and credit repair services can be the difference between a thriving business and one that fails.
We also strive for exemplary customer service at every turn, so we offer a quick approval process (usually within 48 hours). If you have dealt with online companies in the past and been frustrated by not being able to contact a real representative, rest assured – you can easily contact us via phone, email, or in person. Our team does everything we can to meet the needs of our growth-driven customers.
Online Firearms Merchants
Each year, millions of shotguns, rifles, pistols, and revolvers are produced, allowing the gun and ammunition manufacturing industry to rake in billions of dollars. In fact, about a third of all American adults own guns, and an additional 11% do not own guns but live with people who do. Two-thirds of gun owners own more than one gun, while 29% own five or more.
Add the fact that a large majority of American consumers shop online, and it's clear that online firearm sales businesses are highly profitable. However, many traditional financial institutions refuse to work with them. High chargeback ratios, the industry's history and background, and potential legal issues are a few of the factors that make many banks view online firearm merchants as "high-risk" and steer clear.
The problem is that e-commerce businesses rely strictly on the ability to accept credit card payments. Because they can't usually get approval from banks, these businesses must apply for an online firearms sales merchant account. At Premier One Payments, we specialize in providing high-risk merchant accounts for businesses of all sizes, such as online firearm sales, credit repair, vape shops, auto warranties, and many more.
How Being Considered High-Risk Affects Your Chances of Landing an Online Firearms Merchant Account
American citizens have the right to keep and bear arms thanks to the US Constitution's Second Amendment. However, there are also some restrictions and regulations related to who can own or carry them and how businesses can sell them.
Federally-licensed firearms dealers are required to conduct background checks on their customers. Unlicensed, private sellers do not have to obey this law. Also, states have their individual gun laws, making the legalities around ownership and possession a bit murky. For example, certain states, such as New York and Colorado, must perform background checks through NICS (National Instant Criminal Background Check System) for people wishing to purchase a firearm privately. Others, such as Arkansas and Montana, have very few or no regulations when it comes to private firearm sales – even online purchases.
The Problem of Excessive Chargebacks
All businesses that operate online exclusively are vulnerable to higher numbers of chargebacks; not limited to the gun industry this problem leads to these businesses being labelled "high-risk merchants." Any time customers and merchants don't have to handle their transaction face to face, there is a higher likelihood of fraud occurring. It's commonplace for people to use stolen credit cards to purchase items online and attempt to resell them. Because firearm sales are restricted to some individuals, such as those under protective orders due to domestic violence and those with felony convictions, these individuals will try to get around the restrictions by purchasing guns, ammunition, and accessories fraudulently.
Another reason for the higher levels of chargebacks in the gun industry is that new online gun merchants are still learning how to operate their businesses. Startups frequently fail to confirm orders by sending detailed receipts with tracking information. This oversight can make customers anxious that they won't receive their items, prompting them to dispute the charge. Customers may also worry and dispute transactions when a product doesn't arrive when expected. Customers may also initiate a chargeback if they receive weapons that aren't perfect.
Guns are also expensive, and higher-priced items are always more prone to chargebacks. People receive their credit card statements and decide they can't afford the charge, so they dispute it. "Friendly fraud" is also a problem for online firearm merchants. Friendly fraud occurs when a customer disputes a transaction simply because they changed their mind – not because of a stolen credit card.
Excessive chargebacks can interfere with business, whether the customer wins or loses. Many business owners don't learn this until faced with the threat of merchant account termination. Newer business owners often choose to take the chargeback dispute to demonstrate that the customer is requesting a refund unreasonably, but what they don't realize is that they are increasing their chargeback ratios. This increase can cause their credit card processor to terminate their online firearm sales merchant account. Once one account is terminated, it becomes more difficult to secure another.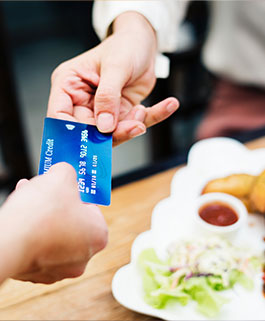 What Can You Do About Excessive Chargebacks?
If you operate a firearms business that deals exclusively with online transactions, it's important to keep your chargeback ratios low by doing your due diligence. Likewise, it's important to prevent both real and friendly fraud by using secure channels. Keeping detailed records of every transaction archived and easily accessible is a good start. You should also take measures to ensure that you have the time and date of the transaction along with the IP address of the computer from which the customer made the purchase just in case they dispute the transaction.
Another way to prevent excessive chargebacks is to provide complete and immediate refunds to unhappy customers. While refunds can impact profit margins, they won't shut down your business in the way that chargebacks will. You should also make sure that customers know what to look for on their credit card statement, because they may initiate a chargeback if they don't recognize the name associated with the purchase on their statement.
Premier One Payment Services
At Premier One Payments, chargeback protection is one of the services we offer businesses who choose to use our high-risk merchant accounts. Our services include:
We offer our services to businesses of all sizes, from large corporations to mom-and-pop neighborhood shops, both domestic and international. We specialize in helping high-risk merchants mitigate their chargeback risks, reduce their processing costs with daily account monitoring, and activating other productivity tools such as risk and reversal management programs. We have a fair fee structure as well to help ensure that you can maintain a competitive edge in the market.
Learn More about Premier One and Our Merchant Accounts for Online Firearms
If you are having trouble securing high-risk merchant accounts for your online firearms business, contact Premier One Payments. It's our job to help you succeed.
Payment Processing
E-Check
Chargeback Protection
Credit Card Processing
Mobile Payments
Multiple Payment Solutions
Merchant Account Experts
Fast Debt Collection Account Approval
High Risk Accounts
Domestic or Offshore Merchant Account
POS/Terminals
No Set Up Fees
SEE MORE GREEN, FASTER,
WITH E-CHECK
We're not just credit cards. And neither is your business. By providing eCheck options to customers, you increase business… and the speed at which you get paid!
HIGH RISK SPECIALISTS
High-volume, high risk merchant processing solutions include load-balancing gateways and multiple MIDS. Beyond secure terminals and speedy payments, you'll have the support of a high-risk specialist on your speed-dial.
WHAT INDUSTRY ARE YOU IN?
Premier One gives every business the merchant services they need so they can grow in volume, profitability and reputation.
Multi-Level Marketing Merchant Accounts