Do You Need Merchant Account Services for Your CBD Oil Business?
CBD oil, also known as cannabidiol, was once a niche product, but with the legalization of large scale hemp production, it has become one of the hottest new products in cities across the country. As entrepreneurs seek to develop new businesses and deliver broader consumer access to products, however, they often encounter one recurring problem: it can sometimes seem almost impossible for a company selling CBD to find a merchant processing partner.
Many credit card processors and acquiring banks deem CBD merchants to be a part of a "high-risk" industry, owing to its currently unregulated status as a "nutritional supplement." In an era of transactions increasingly conducted almost exclusively through phones and cards, accepting cash-only is not a viable option. At Premier One Payments, we make it easier to obtain a high-risk CBD oil merchant account, so you can continue to build your business.
We understand how crucial it is for businesses creating CBD products to be able to accept and process credit card transactions, both online and in stores – not only for cash flow but in some cases even to demonstrate the viability of the business to investors. Premier One, therefore, offers an extensive range of services designed with the specific needs of companies such as these in mind, including seamless integration for digital payment process as well as robust chargeback protection. With our efforts contributing to your business's ability to generate revenue, stability and a platform for future growth are comfortably within reach.
Why You Might Have Trouble Finding a CBD Oil Merchant Accounts
What does it mean to be "high risk," and why is it so tough to find CBD merchant processing? The answer to that is complicated, but it ultimately boils down to just one word: uncertainty. Although the 2018 Farm Bill did legalize hemp production and set maximum, legal thresholds for the psychoactive component of the hemp plant, THC, it left CBD oil in something of a legal grey area. Compounding this uncertainty is the slow speed with which the gears of legislation turn along with administrative turnover.
The result is a confusing patchwork of state and federal laws that leave many banks wary of accepting payments from CBD merchants. Their concern is easy to understand: these institutions fear a sudden regulatory shift against CBD, which could negatively impact a considerable number of businesses. Thus, they decline to do business with you based on the level of assessed financial risk to their operations.
There are other reasons your business may receive a "high-risk" classification after delving into CBD offerings. Supplements themselves are often regarded as risky due to the high number of chargebacks that can occur – especially for companies that sell CBD oil-based products primarily online. Customers may feel as though their products "didn't work" or did not deliver the type of results they expected and begin to initiate chargebacks, which can quickly prove expensive both for acquiring banks and the merchants themselves. Ultimately, this ties back to regulations again. Since the FDA does not evaluate the efficacy of supplements, merchant providers are less willing to provide acquiring services for merchants who may face complaints more often.
Because many of the big banks and card processors have chosen to rate merchants dealing in CBD as "high risk," it's often challenging for even established operations to make headway with these organizations. In fact, even businesses with accounts in otherwise good standing may find their services frozen if they decide to begin offering CBD products in higher volume. For existing businesses looking to expand into selling CBD oil, the risk of having your primary source of revenue cut off can be an unpleasant prospect to consider.
Why Does Premier One Accept CBD Oil Clients?
The underwriters and risk assessment professionals at many institutions have determined that CBD businesses create too much potential exposure to financial losses, and thus won't work with these merchants. This refusal has the unfortunate effect of preventing a great many legitimate businesses from establishing a firm footing and creating the opportunity for current and future growth. At Premier One Payments, we believe the owners of these businesses deserve a fair shake, too. Our assessments have led us to different conclusions than other acquiring banks.
Entrepreneurs and small businesses are the engine of the economy and deserve support in the form of accessible merchant services, from credit card processing to chargeback protection and integrated point of sale software. Likewise, they should have the opportunity to operate without the constant fear of a run of chargebacks from a disgruntled customer arriving all at once to wipe out their account. That is precisely the type of risk that sends other merchant processors in the opposite direction; we believe in implementing fair, adequate chargeback protection. At Premier One Payments, we are perfectly positioned to provide CBD oil merchants with the processing services they need to run a diversified and successful business.
Services We Offer in Our High Risk CBD Oil Merchant Accounts
As a leading provider of acquiring services to so-called "high risk" businesses, we're proud to deliver a robust and versatile set of features for our partners aimed at helping them achieve the daily transactional throughput necessary to maintain positive cash-flow. What types of assistance do we deliver for our clients to help make these outcomes a reality?
Credit Card Processing and Merchant Accounts. American Express, Discover, Visa, Mastercard – all accepted in seconds with a quick swipe or after a few keystrokes on a distant computer. How does that sound? The ability to accept electronic card-based payments in person or through your website is critical for today's business owner. Premier One Payments provides a complete end-to-end solution, including the ability to supply secure point of sale systems of varying types to suit the company's physical operations. By giving both processing services and access to the kinds of merchant accounts you have not been able to obtain elsewhere, and a reasonable fee structure, you can shift your focus to other important areas.
Check Processing. It may seem silly to have the ability to accept checks – how often will that happen, anyway? Think again, though: when selling CBD wellness products, businesses may encounter customers from older generations still accustomed to writing checks. Rather than turn these customers away, embrace the opportunity to accept their payments.
Chargeback Protection. As outlined above, chargebacks and "friendly fraud" can be especially problematic for businesses. We have a robust monitoring system that watches for unusual activity, with safeguards in place to prevent disruption to your business.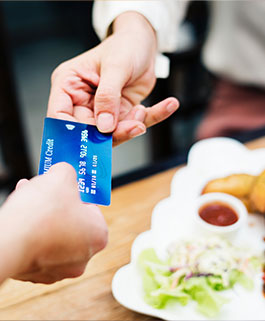 Choose a Payment Processor Willing to Work with High Risk Businesses
Put an end to the frustrating search for high-risk CBD oil merchant accounts and instead partner with Premier One Payments for a more accessible option. With rapid turnaround times on approvals, it could be mere days before you gain (or regain) the ability to process credit card transactions and to access the funds from those sales. We are extremely flexible and enjoy the ability to approve the vast majority of applications for our services. With an easily accessible customer service team waiting to answer your questions or guide you through the process as well, now is the ideal time to get started. Contact us today to find out more about opening an account for CBD merchant processing.
Learn More about Premier One and Our Merchant Accounts for CBD Oil
At Premier One Payments, we are perfectly positioned to provide CBD oil merchants with the processing services they need to run a diversified and successful business.
Payment Processing
E-Check
Chargeback Protection
Credit Card Processing
Mobile Payments
Multiple Payment Solutions
Merchant Account Experts
Fast Debt Collection Account Approval
High Risk Accounts
Domestic or Offshore Merchant Account
POS/Terminals
No Set Up Fees
SEE MORE GREEN, FASTER,
WITH E-CHECK
We're not just credit cards. And neither is your business. By providing eCheck options to customers, you increase business… and the speed at which you get paid!
HIGH RISK SPECIALISTS
High-volume, high risk merchant processing solutions include load-balancing gateways and multiple MIDS. Beyond secure terminals and speedy payments, you'll have the support of a high-risk specialist on your speed-dial.
WHAT INDUSTRY ARE YOU IN?
Premier One gives every business the merchant services they need so they can grow in volume, profitability and reputation.
Multi-Level Marketing Merchant Accounts