Does Your Business Require a Fantasy Sports Merchant Account?
Fantasy sports has grown over the years from a niche hobby into a massive, multi-million-dollar industry. Sports fans around the world have fallen in love with the idea of compiling imaginary teams of their favorite players or athletes and competing against their friends or family members. According to statistics compiled by the Fantasy Sports Trade Association, fantasy sports is a $7.22 billion industry that involves nearly 60 million players across the United States and Canada each year.
Clearly, fantasy sports is here to stay—as are its many fans. Despite this fact, though, fantasy sports companies often struggle to find a payment processing company willing to take them on as clients. Fantasy sports companies are classified in the payment processing industry as being "high-risk." This label often makes it difficult for fantasy sports businesses to grow or even find their footing in an industry where credit card payment processing is essential. Fortunately, there are payment processors providers that can help your business establish a reliable online fantasy sports merchant account. At Premier One Payments, we are proud to be one of them.
Choosing Premier One Payments as your payment processing company
When you select Premier One Payments as the merchant account provider and payment processing company for your fantasy sports business, you will get the high level of service that your company deserves. We don't penalize businesses operating in high-risk industries for merely operating in those industries. Instead, we recognize what steps are necessary to fight against common risks in industries such as fantasy sports. By going the extra mile for businesses in fantasy sports sector, we have become a go-to provider for fantasy sports merchant accounts.
Here are a few features and perks to expect from a merchant account with us:
Payment processing solutions for credit card, debit card, electronic payments, checks, and more secure payments to protect sensitive customer information and prevent hacks or identity theft
Monitoring and protection against customer-initiated chargebacks
Payment processing fees that are among the lowest in the industry
High-quality customer support via both telephone and online chat
In addition to these benefits, we are known for offering a seamless account setup process for our new clients. We charge no application fees or account registration and setup costs. The application itself is simple and easy to fill out. We have historically high approval rates and approve 98 percent of the businesses that seek accounts with us. Finally, our approval process is fast, often no more than 48 hours. If you need a dependable online fantasy sports merchant account and you need it now, try Premier One Payments today.
The Challenge of Finding a Payment Processing Company in the Fantasy Sports Industry
As we have already established, fantasy sports today is a multi-billion-dollar industry with tens of millions of customers who play (and pay) daily. Fantasy sports is still growing, too—thanks in part to the expanding popularity of fantasy play in more sports. The major sports leagues—the NFL, MLB, NHL, and NBA—have been big magnets for fantasy sports enthusiasts for years. However, fantasy sports isn't just football, baseball, hockey, and basketball anymore. On the contrary, there are fantasy sports leagues focused around golf, NASCAR, auto racing, soccer, cricket, figure skating, tennis, and mixed martial arts (MMA), to name a few. There is even "Fantasy Congress," described as "the fantasy sports league for U.S. politics."
Despite the massive popularity of fantasy sports, though, the companies that run fantasy leagues are often viewed as risks by banks and other payment processors. The way that fantasy sports companies accept and process payments, combined with the idea that customers sometimes react to the product/service they get through fantasy leagues, makes customer-initiated chargebacks surprisingly common in the fantasy sports industry. Merchant account providers try to steer clear of businesses with high chargeback rates, as these companies might represent significant costs for them. If a business doesn't have money in their account when a chargeback comes through, the merchant account provider could be stuck covering the refund and any fees associated with it.
Some of the chargebacks against fantasy sports companies are honest mistakes by customers. Payments to these businesses are typically set up online, if not over the phone. Often, billing cycles are recurring, with payments automated to avoid any situation where a fantasy sports player may lose access to their account—and their team—in the middle of a season. All these facets of the payment structure make sense, given the fact that fantasy sports is an online-based industry that sells ongoing subscription services rather than products with a one-off price tag. However, occasionally, customers will not immediately recognize these transactions on their credit card or bank statements and will initiate chargebacks out of panic.
In certain other cases, customer-initiated chargebacks in fantasy sports can be textbook examples of "friendly fraud," where a customer disputes a credit card charge for a product or service they have already received. This type of chargeback is especially common among first-time fantasy players, who decided to "try" fantasy sports only to get frustrated when it's not what they expect, or they don't start winning big right away. With no other option to get their money back, these customers will sometimes initiate fraudulent chargebacks out of frustration and anger.
Unfortunately for upstanding and honest fantasy sports businesses, the chargeback process always favors the consumer. Per the Fair Credit Billing Act, banks and payment processors must always refund a disputed charge unless the merchant can prove that the transaction was legitimate and not an act of fraud. Challenging and disproving charge disputes is so difficult, so time-consuming, and so costly that many businesses just cut their losses. The problem for fantasy sports companies and other businesses operating in industries where chargebacks are common is that a high chargeback rate will often lead a payment processor to shut down a company's merchant account. Furthermore, many banks or processors won't even take a chance on businesses in high-risk industry, which is why options for a fantasy sports merchant account can be so difficult to find.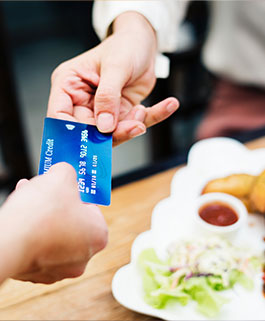 Fight Fraudulent Chargebacks With an Online Fantasy Sports Merchant Account From Premier One
At Premier One Payments, we can provide merchant account services for adult businesses as well as other high-risk endeavors. We understand that the adult industry, like most industries, is continuously evolving. A sample of the types of adult businesses for whom we can provide merchant account services includes:
Adult toys and novelties
Online adult clothing and lingerie shops
Online dating websites
Adult bookstores
Adult content membership websites
Adult massage businesses
Strip clubs
Escort services
If your business does not fit into one of these categories, feel free to ask us about it when you complete your application. If you can explain your business model, the chances are excellent that we will be able to provide the merchant account services you need.
How We Help Businesses Like Yours
The faster you get approved for a merchant account for your adult business, the sooner you can start increasing your profits and establishing your business as a reputable one. For this reason, we offer the fastest application approval process possible – in fact, most of our applications are approved within 48 hours, as opposed to the long, frustrating processes banks often present. The application process is where our commitment to being the best begins – right at the start of our quick and easy application process.
From there, we continue to provide our merchants with timely, personal, and professional customer service. You won't find it difficult to reach a real person here, as is the case with many credit card processors. We offer hassle-free communication, making ourselves available to our clients via phone, email, and in-person consultation. We won't just link you to a useless FAQ page, either – we'll take the time to serve your needs and help you on your journey to success as a growth-driven business.
Another thing you won't find here is the setup fees other processors charge as a penalty for having too low or too high a transaction volume. Our dedication to best-in-class customer service has given us a reputation as one of the country's top-rated merchant service providers. We have received an "A" rating in sales and marketing, rates and fees, and costs and contracts from Card Payment Options; they also report that we have no outstanding red flags or complaints unrealistic guarantees or misleading rate quotes. Our client retention rate is fully 98%. In September 2016, we received the Best Processor Award from Top Credit Card Processors.
We help businesses in a wide range of high-risk industries achieve the merchant account services they need, from adult businesses and vape shops to collection agencies and credit repair services to tech support and web design companies. We want your business to enjoy long-term success, and we have the know-how and means to help make that happen.
When you're ready to obtain an adult merchant account or merchant account services for another high-risk industry, Premier One Payments is here to help.
Learn More about Premier One and Our Merchant Accounts for Fantasy Sports
At Premier One Payments, we are ready to serve as your payment processing company. If you have had no luck finding a fantasy sports merchant account for your business, give us a try!
Payment Processing
E-Check
Chargeback Protection
Credit Card Processing
Mobile Payments
Multiple Payment Solutions
Merchant Account Experts
Fast Debt Collection Account Approval
High Risk Accounts
Domestic or Offshore Merchant Account
POS/Terminals
No Set Up Fees
SEE MORE GREEN, FASTER,
WITH E-CHECK
We're not just credit cards. And neither is your business. By providing eCheck options to customers, you increase business… and the speed at which you get paid!
HIGH RISK SPECIALISTS
High-volume, high risk merchant processing solutions include load-balancing gateways and multiple MIDS. Beyond secure terminals and speedy payments, you'll have the support of a high-risk specialist on your speed-dial.
WHAT INDUSTRY ARE YOU IN?
Premier One gives every business the merchant services they need so they can grow in volume, profitability and reputation.
Multi-Level Marketing Merchant Accounts