Fall in Love with Payment Processing for Your Online Dating Merchant Account That Works
They say it's hard to find love these days, and some people need a little help to find their perfect match. That's where you come in—helping people to find a love connection by offering a helpful dating service. When it comes time to figure out how to collect money to keep the lights on, it can be hard to find and make a connection with a payment processor that's suited for online dating merchants.
Premier One is your knight in shining armor. Too often, payment processors will leave you high and dry, but we're a different sort of processor. We believe that we can do something significant to help you thrive.
In our experience, dating companies struggle under the burden of a "high-risk account" label. As a result, predatory processors take advantage of them. Premier One does things differently. Discover what sets us apart from the other fish in the sea.
What a "High-Risk Account" Label Means for Your Company
Payment processors function with the same standards as banks, which means that they have financial requirements for their clients. Based on this fact, processors categorize their clients based on risk. Unfortunately for many businesses involved in the dating industry, processors almost universally apply the "high-risk" label to any online dating merchant account. These are several reasons for this designation:
The industry, both as a whole and in specific service areas, experiences a high rate of chargebacks and consumer fraud. Even if these issues are not the business's fault, the processor still notes the issues and gauges the entire industry based on these averages.
Some businesses based abroad serve US customers and need a US-friendly payment processor. This arrangement tends to prompt a high-risk assessment.
An owner's poor personal credit can prompt a processor to designate a business as high-risk even if there's nothing inherently risky about the business.
Processors may perceive new businesses as higher-risk clients because they lack a track record of successful transactions and business practices. Since some new online dating businesses fail early on, processors may be hesitant.
Regardless of the reason for the categorization, many dating companies need to deal with the fallout of a "high-risk" designation. This label makes them vulnerable to predatory payment processors, which takes a troublesome situation and makes it complicated and expensive.
Swipe Left on Predatory Payment Processors
Every payment processor is a business that needs to make a profit. The best providers will give your business the ability to successfully process credit cards and provide convenient payment options to your customers. Not all payment processors are created equal, and some are bad matches for you due to their predatory behaviors.
Consider a few red flags to look for as you're courting the right payment processor.
"The Merchant Is Always Wrong" – Predatory processors use the high-risk designation as an excuse to neglect chargeback defense. They use this policy as an excuse to charge hefty fees as a punitive measure in addition to refunding the charge to the customer.
Customer Service Ghosting – We all know what it's like to think that you have a good thing going with someone, then they stop answering their calls and leave you hanging. Predatory processors can be just as frustrating; when a problem arises and you call them for help, they're nowhere to be found.
Fee After Fee After Fee – Ever been on dates with someone who "forgot their wallet" every time you received the check for dinner? Predatory processors will take you for everything that they can. They'll stick you with fees for everything imaginable, including extra processing fees, volume fees, support fees, and rental fees. It all starts with a setup fee, so stay alert regarding processors that charge you extra just to set you up with the service that you're going to be paying for, anyway.
Everyone has found themselves in a bad relationship that they just couldn't shake. Learn from past mistakes and move on to a payment processor that won't just use you.
The Marks of a Trustworthy Payment Processor
What are some of the positive signs that let you know you've found The One? It's more than just looking for the opposite of what predatory processors do. Premier One offers a suite of helpful services that are designed to make payment processing easy and profitable for your business.
We keep our fees in line with what makes sense for the market. You shouldn't have to pay for someone else's errors, so we'll always charge reasonable rates and account for the fact that you have a clean history with us. We know that you're trying to perform an honest service and help people find love in the right places.
We'll always pick up when you call. Our team is available for support whenever you have a question, and if you want to chat online, we can do that, too. We don't play hard-to-get.
Many modern dating services conduct business almost exclusively online. If that describes you, then you're in luck: we provide comprehensive service for online credit card processing. Get the support that you need to help your clients, everywhere your business goes.
We'll never leave you hanging on "read." We approve most businesses that contact us seeking trustworthy credit card processing, and we do it quickly. You can expect a response from us within 48 hours of submitting your application.
We'd love to start a successful relationship with you. Let us answer your questions and make this partnership the start of something new.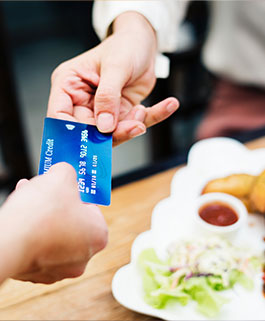 How About a Little Something Extra?
We go beyond the basics to give you a service that truly satisfies. In addition to credit card processing, we offer e-check payments, mobile payments, and even the ability to combine multiple payments—we know that when your clients can pay you using the methods that are convenient for them, they're more likely to come back until they've found their perfect match.
The mark of a next-level payment processor is that they put you first. As a bonus, we pay your balance faster than other processors, so you can have cash in hand exactly when you need it.
Premier One Is the Expert in Merchant Account Payment Processing
They say true love is hard to find, but we don't think that has to be the case. As you've seen with your clients, there's no substitute for excellent communication, an honest approach, and trying your best. Premier One takes that idea to heart and puts our good intentions into every relationship that we build. Let us treat you as a unique business instead of a number in a "high-risk" category so that you never need to go back to predatory processors.
We know that millennials are the fastest-growing cohort of online dating service clients, and they use credit cards far more than any other form of payment. You deserve credit card processing that you can rely on so that you can do the work that you need to do and help these valuable clients find and make love connections. Contact us today to hear how we can benefit your business with high-quality and trustworthy payment processing for your online dating merchant account.
Learn More about Premier One and Our Merchant Accounts for Online Dating
Premier One offers a suite of helpful services that are designed to make payment processing easy and profitable for your business.
Payment Processing
E-Check
Chargeback Protection
Credit Card Processing
Mobile Payments
Multiple Payment Solutions
Merchant Account Experts
Fast Debt Collection Account Approval
High Risk Accounts
Domestic or Offshore Merchant Account
POS/Terminals
No Set Up Fees
SEE MORE GREEN, FASTER,
WITH E-CHECK
We're not just credit cards. And neither is your business. By providing eCheck options to customers, you increase business… and the speed at which you get paid!
HIGH RISK SPECIALISTS
High-volume, high risk merchant processing solutions include load-balancing gateways and multiple MIDS. Beyond secure terminals and speedy payments, you'll have the support of a high-risk specialist on your speed-dial.
WHAT INDUSTRY ARE YOU IN?
Premier One gives every business the merchant services they need so they can grow in volume, profitability and reputation.
Multi-Level Marketing Merchant Accounts