Do You Need Merchant Account Services for Your Adult Entertainment Business?
Premier One Payments offers financially savvy and fully comprehensive payment processing solutions for businesses in the adult industry, including dating sites, adult bookstores and magazines, adult toys and novelties, strip clubs, adult e-books, and adult content memberships and websites. We understand the unique needs of various adult businesses and strive to be the go-to adult merchant account provider for businesses like yours. Many of our clients turn to us because they have discovered how challenging it can be to secure a reputable and reliable merchant account for the type of business they operate. Whatever form of adult entertainment your business offers, Premier One Payments can not only enable you to accept credit and debit cards, but we can help set you up for long-term success.
Challenges Adult Entertainment Merchants Face
In general, banks consider any business that processes card-not-present transactions to be high-risk. It's harder to verify that a customer is who they claim to be when they aren't there to sign for their purchases. There are also other reasons that a bank might consider an adult service provider high-risk, such as:
Processing large volumes of transactions
Offering subscription-based services
Charging customers per minute
Having limited or no credit card processing history (common with startups)
The controversial nature of adult websites
The legal restrictions and strict regulations associated with the industry
How Being Considered High-Risk Affects Your Chances of Landing an Adult Merchant Account
If your adult business falls into the "high-risk" category, you'll need to find an adult merchant account provider who can offer the payment processing solutions you need. Unfortunately, even though it is legal to operate a business that sells adult products or services, many banks treat these companies as if they are breaking the law. Because of the large volume of card-not-present transactions, excessive chargebacks, and the potential that a given business is a front for illegal activities, conventional financial institutions tend to classify these businesses as high-risk and deny them the merchant account services they need. Considering the explosion of the adult entertainment industry into the digital marketplace, not being able to accept and process credit card payments just isn't an option.
Tips to Help Businesses Get Adult Merchant Accounts
It may seem challenging to find merchant services for an adult business, but it is definitely doable. Here are a few tips to help you succeed.
Take care of your credit. Stay informed about what's on your credit report and be sure to satisfy any outstanding liens or balances. Let one of the major credit reporting agencies knows when you've made positive changes to your credit. Keep in mind that it can take a few months for your report to be updated and your rating to improve.
Gather your paperwork. When you apply for an adult merchant account, you'll likely be required to provide certain documents such as a valid ID, several months' worth of recent bank statements, a bank letter or voided check, and a social security number or employer identification number. Having these items ready can help streamline the process.
Be ready to explain and be honest. If you have had previous merchant accounts shut down or filed for bankruptcy, be prepared to provide a reason. Neither of these will automatically disqualify you from being able to get a merchant account, but they can increase your risk. Also, be transparent about your average ticket amounts and projects processing volumes. Being too conservative and exaggerating are both red flags for your merchant account provider.
Demonstrate that you are legit. Adult entertainment businesses can be very lucrative, and as such, they provide a profitable opportunity for your merchant account provider. Show that you are a legitimate, responsible business that just happens to be in the adult entertainment industry.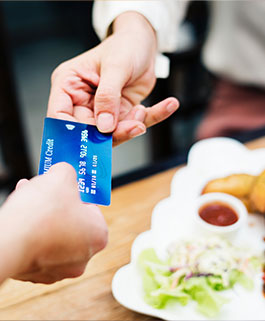 Types of Adult Businesses We Serve
At Premier One Payments, we can provide merchant account services for adult businesses as well as other high-risk endeavors. We understand that the adult industry, like most industries, is continuously evolving. A sample of the types of adult businesses for whom we can provide merchant account services includes:
Adult toys and novelties
Online adult clothing and lingerie shops
Online dating websites
Adult bookstores
Adult content membership websites
Adult massage businesses
Strip clubs
Escort services
If your business does not fit into one of these categories, feel free to ask us about it when you complete your application. If you can explain your business model, the chances are excellent that we will be able to provide the merchant account services you need.
How We Help Businesses Like Yours
The faster you get approved for a merchant account for your adult business, the sooner you can start increasing your profits and establishing your business as a reputable one. For this reason, we offer the fastest application approval process possible – in fact, most of our applications are approved within 48 hours, as opposed to the long, frustrating processes banks often present. The application process is where our commitment to being the best begins – right at the start of our quick and easy application process.
From there, we continue to provide our merchants with timely, personal, and professional customer service. You won't find it difficult to reach a real person here, as is the case with many credit card processors. We offer hassle-free communication, making ourselves available to our clients via phone, email, and in-person consultation. We won't just link you to a useless FAQ page, either – we'll take the time to serve your needs and help you on your journey to success as a growth-driven business.
Another thing you won't find here is the setup fees other processors charge as a penalty for having too low or too high a transaction volume. Our dedication to best-in-class customer service has given us a reputation as one of the country's top-rated merchant service providers. We have received an "A" rating in sales and marketing, rates and fees, and costs and contracts from Card Payment Options; they also report that we have no outstanding red flags or complaints unrealistic guarantees or misleading rate quotes. Our client retention rate is fully 98%. In September 2016, we received the Best Processor Award from Top Credit Card Processors.
We help businesses in a wide range of high-risk industries achieve the merchant account services they need, from adult businesses and vape shops to collection agencies and credit repair services to tech support and web design companies. We want your business to enjoy long-term success, and we have the know-how and means to help make that happen.
When you're ready to obtain an adult merchant account or merchant account services for another high-risk industry, Premier One Payments is here to help.
Learn More about Premier One and Our Merchant Accounts for Adult Entertainment
At Premier One Payments, we can provide merchant account services for adult businesses as well as other high-risk endeavors.
Payment Processing
E-Check
Chargeback Protection
Credit Card Processing
Mobile Payments
Multiple Payment Solutions
Merchant Account Experts
Fast Debt Collection Account Approval
High Risk Accounts
Domestic or Offshore Merchant Account
POS/Terminals
No Set Up Fees
SEE MORE GREEN, FASTER,
WITH E-CHECK
We're not just credit cards. And neither is your business. By providing eCheck options to customers, you increase business… and the speed at which you get paid!
HIGH RISK SPECIALISTS
High-volume, high risk merchant processing solutions include load-balancing gateways and multiple MIDS. Beyond secure terminals and speedy payments, you'll have the support of a high-risk specialist on your speed-dial.
WHAT INDUSTRY ARE YOU IN?
Premier One gives every business the merchant services they need so they can grow in volume, profitability and reputation.
Multi-Level Marketing Merchant Accounts